---
_immersive sound experience
2012
APIARY STUDIOS
LONDON / UNITED KINGDOM
Sonic Hologram_Deep Listening Session
Human Fiction Tartini Series

A serie of 7.1 2 soundworks featured as part of the

Human Fiction Tartini Series

, sessions named

Sonic Hologram.


Mandić composed these pieces with the intention to make the conditions for unfolding new relationships with the audience. These long durational compositions alter audiovisual perception and create an experience forged by the acoustic setting to influence the visitor's state. Using ideas of physical displacement and the influence of the sonic environment on the physical body as well as our unconscious, Mandić creating real and imagined sonic narratives that open up a wide field of interpretations and associations.

A sample of a specially composed sonosphere for deep listening sessions.
︎︎︎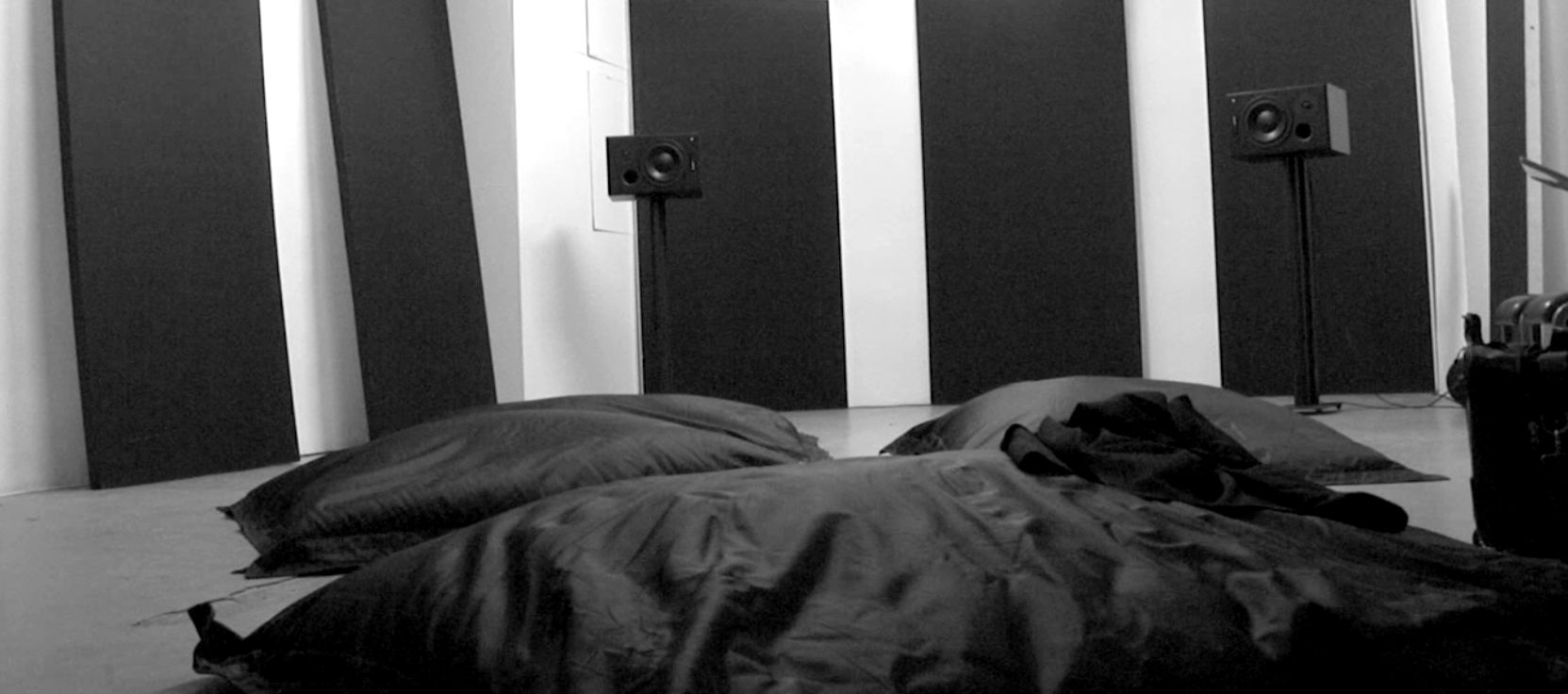 Exhibition view, Apiary Studios © Renata Mandić
---