RUDE. PORTRAITS OF STATE
CREATIVE DIRECTOR HAIR & MAKEUP
---
_exhibition
_photography by Ruud van der Peijl









2004
THE HAGUE MUSEUM OF PHOTOGRAPH / NETHERLANDS

---

Portraits of State at the Hague Museum of Photography: formal studio portraits of Dutch celebrities and tv personalities featuring Nicky Boulton-Hooft & Lauren Hooft, Marc Bijl, Suzanne Klemann, Regilio Tuur, Jakob Krabbe, Bas Kosters and many others.

The exhibition was guest curated by Jhim Lamoree, art critic for newspaper Het Parool and was accompanied by a magazine entitled Rude. Portraits of State, containing photographs by Ruud van der Peijl and a preface by Jhim Lamoree.
(Published by Terra, € 22.95.)


---

Series featuring Jakob Krabbé, the youngest member of the Krabbé artistic dynasty. Inspired by somewhat blurred image of a glitter-strewn Iggy Pop, five minutes after meeting Bowie.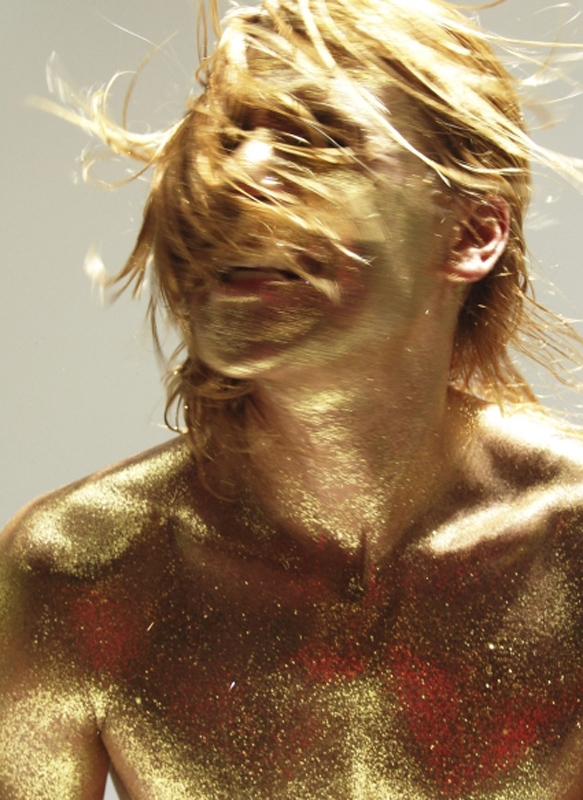 Krabbé 001a


Krabbé 001b


Krabbé 001c
Iggy Pop 001a
Iggy Pop 001b
---

"There is a fatality about all physical and intellectual distinction, the sort of fatality that seems to dog through history the faltering steps of kings. It is better not to be different from one's fellows. The ugly and the stupid have the best of it in this world. They can sit at their ease and gape at the play. If they know nothing of victory, they are at least spared the knowledge of defeat. They live as we all should live, undisturbed, indifferent, and without disquiet. They neither bring ruin upon others, nor ever receive it from alien hands. Your rank and wealth, Harry; my brains, such as they are - my art, whatever it may be worth; Dorian Gray's good looks - we shall all suffer for what the gods have given us, suffer terribly."

The Picture of Dorian Gray, The Complete Works of Oscar Wilde, London 1966, p.19.
001a
002a
003
001b
002b
004 The Beast, Suzzane Klemann
---