RE-MAGAZINE

_experimental publication


2004
NEW YORK / USA
BERLIN / GERMANY
AMSTERDAM / NETHERLANDS



Photography by Inez van Lamsweerde/Vinoodh Matadin, Terry Richardson, Anuschka Blommers/Niels Schumm, Viviane Sassen, Wolfgang Tillmans and others.

RECTO/VERSO
Some of the research and content of Claudia re-appears in: Uta/Lauren - Lauren/Uta.
Double sided collage; Andy Warhol's Interview from 1973 and Re-Magazine.

001
002
Re-Magazine #10 (Claudia)
Issue # 10 of Re-Magazine is dedicated to Claudia who served as a construction to talk about (an exaggeration of) positive qualities. People were interviewed about being tall, successful, happy, beautiful, intelligent etc. and this research material was combined and re-written into Claudia's radiant monologue.
Text excerpt ︎︎︎
005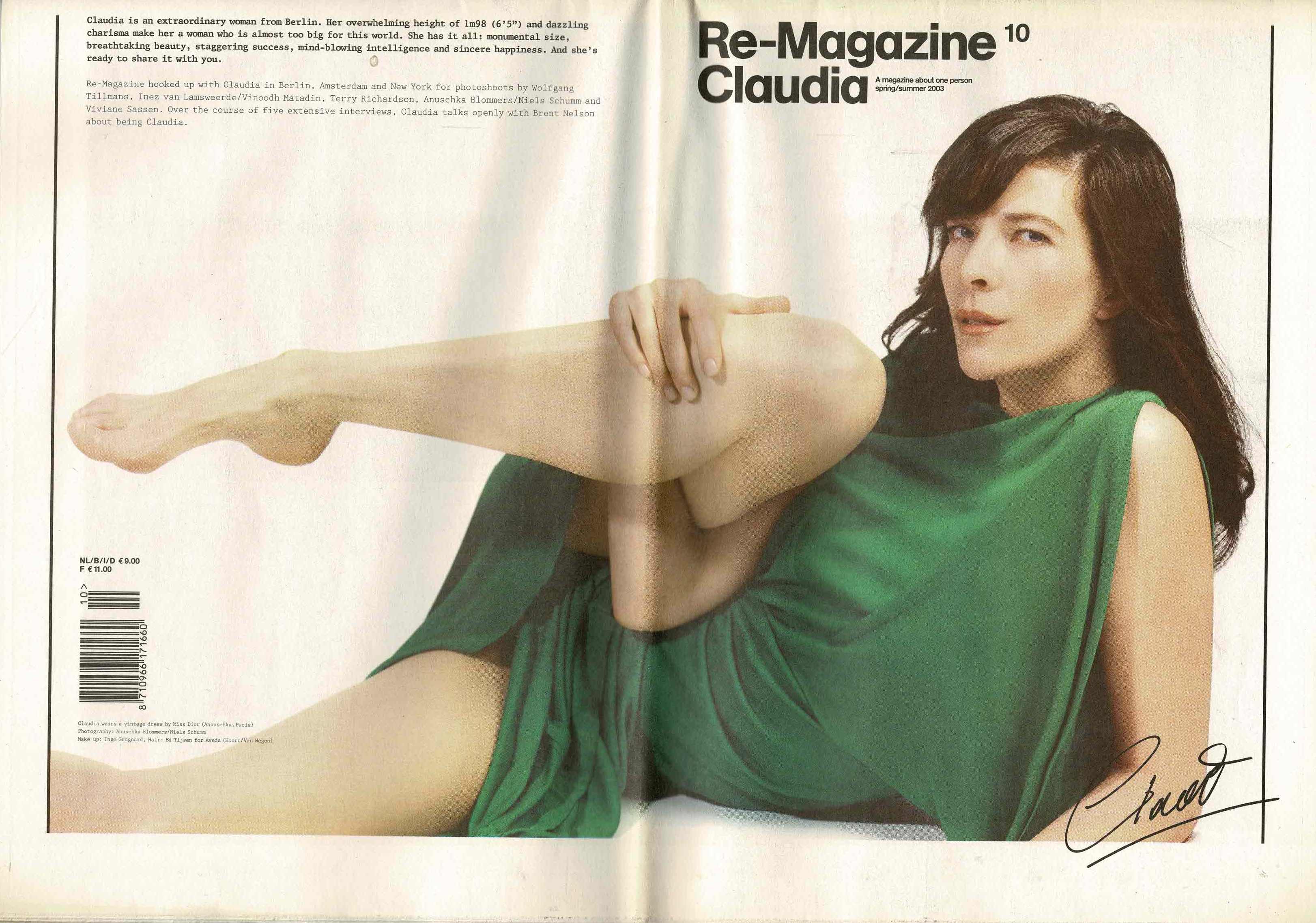 ---